Newton Sr High School Class of 1960


Newton, Kansas
In Memory
Richard (Dick) Wiebe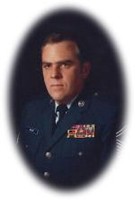 Richard R. (Dick) Wiebe, Sr.
April 24, 2012
Grovetown, GA – CMSgt Richard R. (Dick) Wiebe, Sr., USAF (Ret), 70, departed April 24, 2012 on an "Angel Flight" to heaven.
The family will receive friends on Sunday, April 29, 2012, from 4:00 until 6:00 P.M. at Thomas Poteet and Son Funeral Directors. Funeral Services will be held Monday, April 30, 2012, at 12:30 P.M. at Grove First Baptist Church, Grovetown, GA with Rev. Steven Adams officiating. Burial is being scheduled at Arlington Cemetery.
Born and Raised in Newton, KS, he graduated High School (1960) and entered the Air Force. During a 22 year career he served various assignments in Africa, Europe, North America and Southeast Asia. While on active duty, he graduated from Park University with a Bachelors Degree (Cum Laude).
Chief Wiebe, received numerous awards during his career including twice being named United States Air Force Personnel Manager of the Year. His 33 military decorations include the Bronze Star Medal, 5 Meritorious Service Medals, and 2 Commendation Medals. He was a Vietnam veteran.
Dick is survived by his beloved wife Turista (Terri); son: Richard (Tyra) Wiebe, Jr.; grandsons: Richard Wiebe III and Jeremiah Wiebe; granddaughter: Karissa Wiebe, all of Evans, GA, along with brothers: Lewis (Geraldine) Wiebe of Newton, KS and Dwight (Sally Jo) Wiebe of Wichita, KS.
Memorial contributions may be made to Grove First Baptist Church AWANA Program at P.O. Box 2361, Grovetown, GA 30813.
Thomas Poteet & Son Funeral Directors, 214 Davis Rd., Augusta, GA 30907 (706) 364-8484. Please sign the guestbook at www.thomaspoteet.com
---