Newton Sr High School Class of 1960


Newton, Kansas
In Memory
Kay Rounds (O'Bryan) VIEW PROFILE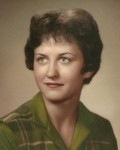 Name:
Carolyn Kay O'Bryan

Birth Date & Death Date
August 7th, 1941 - January 23rd, 2012

Obituary:
Carolyn Kay (Rounds) O'Bryan was born August 7, 1941 in Leavenworth, Kansas, to Joe and Ruth (Porter) Rounds. She passed away on January 23, 2012, in Muskogee, Oklahoma at the age of 70 years 5 months and 16 days.

Carolyn was raised in the Kansas City, Kansas area and was a 1960 graduate of Newton High School.

She married her high school sweetheart, James Pat O'Bryan, in August of 1960, in Newton, Kansas. Carolyn was a loving wife, and she and Pat remained "high school sweethearts" for 54 years until her recent passing.

Carolyn was an active person, and loved to bowl, golf, and play softball. She won the First Flight Championship in 1982, at the State of Mississippi Amateur Golf Tournament. She loved doing crafts, flower gardening, and was incredible at interior decorating.

Carolyn was an active member of the Church of Christ.

Carolyn has been preceded in death by her parents, a grandson, Brandon Nance, and great grandson Gabriel Byers.

She is survived by her husband Pat of the home, four children, Terry Kay Dufrene and husband Ken of Muskogee, OK, Jeff O'Bryan of the home, Kelly Ann Nance and husband Bill
of Olive Branch, MS, and Patrick O'Bryan and wife Krystal of Edmond, OK; her brother, Frank Rounds and wife Patricia of Overland Park, KS; nine grandchildren; 6 great grandchildren; as well as many other family members, friends and loved ones.
Click here to see Kay's last Profile entry.